Loved by companies of all sizes engaging millions of viewers 🔥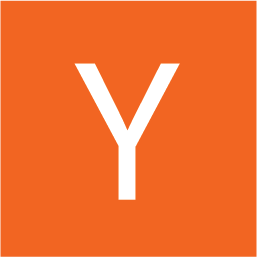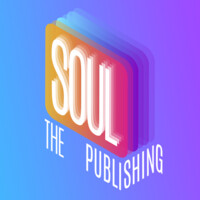 1. Choose your video

2. ChapterGPT generates chapters

3. Add chapters to your video

We support YouTube videos for now! More video integrations coming soon...

Generate chapters 90% faster! What took you 1 hr long now will take you less than 7 mins

Change the color of the player 🎨 to match your brand (increases video play rate by 19%)
This is how embed video looks on your website
AI Power your chapters today 👇
no obligation, no CC required
AK and team are up to something really smart here. They've helped us improve the quality of our educational video content to reach hundreds of thousands of users.

Stephen Cognetta
Co-founder at Exponent
Really love what you're building! It makes it much easier to navigate structured videos.

Kyle Corbitt
Director of Startup School at Y Combinator
Awesome product honestly, great way to provide structure and inspectability/legibility into audio/video that was super hard to "scan" to see if it's interesting. Crucial feature to help users know what to expect!

Michael Jelly
Co-founder & CEO at Ethi
I found it extremely helpful and I think it's an incredible product, especially to quickly engage users.

Maria Poonawala
Founder & CEO at Connexa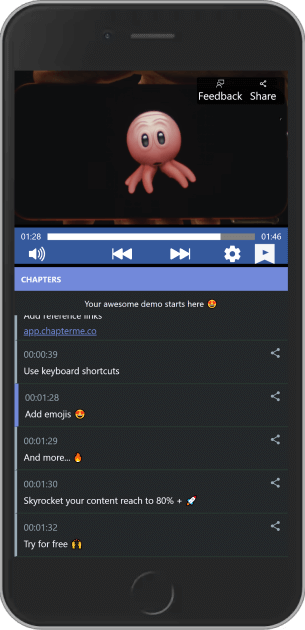 ChapterGPT powered chapters
Saves you hours of time, effort, and money that you can spend on something more important.
Chapters are search engine optimized (SEO)
Your videos show-up at the top of the search results and this increases your content discovery by 25%
Embed on-brand player to your website like a breeze
Drive all traffic to your website by just copying and pasting the code. Nothing less nothing more.
Customized player to match your brand
Do you want to change the player color or the chapter text we got you. This increases your play rate by up-to 19%
Chapter & engagement analytics
Learn what works and what doesn't. Understand more about your audience and which section within your video is most viewed
Video A/B Testing
Find the best video for your website that get you more sign-ups. Simply pick two or more videos to compare and find the winner
Ready to put your chapters on auto-pilot?
We are loved by online course creators, YouTube channels, podcasters, and many more.